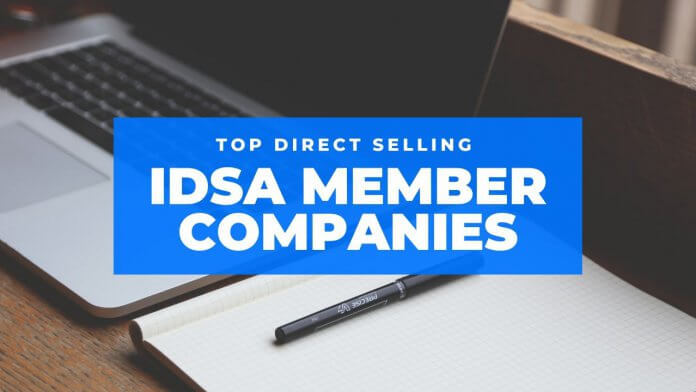 Direct Selling top companies in India here is the updated list of IDSA approved direct selling network marketing companies in India.
Direct selling in India officially started in the year 1996 when an international consumer electronics brand called "Corum International" announce its foray into network marketing in India and started pre-registering distributors for the forthcoming business, but somehow company got stuck into legal permissions in India, and whole planned collapsed.
In the meanwhile, Modicare also came up with its direct selling and all Corum pre-register distributors jumped in Modicare Direct Selling, and thus officially Modicare becomes the first Indian company who introduce network marketing in India.
List of Indian Direct selling companies those involved in direct selling and part of Indian Direct Selling Association (IDSA).
Rank
Known As
Origin
Remark
7
HERBALIFE
California, U.S.A.
Herbalife a weight management & nutraceutical healthcare company founded by Mr. Mark Hughes, a truly global multi level gain, presence in all parts of the world
8
UNICITY
Utah, U.S.A.
Unicity very fast growing healthcare company founded by Mr. Stewart Hughes, becoming a global face of multi level marketing
2
TIENS
Tianjin, CHINA
Tiens or commonly known as Tianshi in India, a health and nutraceutical product based company from China founded in 1995 by Mr. Li Jinyuan
4
K-Link
Malaysia
K Link network marketing started from Malaysia now in few other Asian countries Singapore, Indonesia, Hong Kong, Taiwan & Australia, etc. having health care products
3
ORIFLAME
Sweden
Oriflame founded in 1967 in Sweden by two brothers Jonas af Jochnick and Robert af Jochnick, a leading cosmetic brand of the world believes in the core of direct selling
5
DXN
Malaysia
DXN founded by Dato` Dr. Lim Siow Jin from Malaysia with healthcare product based on Ganoderma having good presence in India as well as in Asia in Multi Level Marketing
6
Modicare
New Delhi, India
Modicare is the company who started MLM in India in the year 1996, founded by Mr. K.K Modi now in commands of Mr. Samir Modi having widest range of product area as compare to other network marketing companies
10
VESTIGE
New Delhi, India
Vestige an Indian MLM company now one the largest regarding associated distributors, founded by Mr. Gautam Bali, Mr. Deepak Sood, and Mr. Kanwar Bir Singh
1
Tupperware
Orlando, Florida, U.S.A.
Mr. Earl Silas Tupper started Tupperware in 1948; women oriented party pay plan and unique plastic containers, very famous throughout the world and one of the fortune 500 company
11
AVON
New York, U.S.A.
The World most admire beauty care products for women, a fortune 500 company founded by Ms. Sheri McCoy; Direct Selling Company dedicated to Women
13
ALTOS
Ludhiana, India
Altos started from Ludhiana, India with only seven healthcare products in the year 2000 and now a true Indian MLM Direct Selling Company
12
4Life
Utah, U.S.A.
Mr. David Lisonbee founded 4life International in the year 1998, healthcare supplements based product range and rightly managed network marketing company
14
GALWAY
Glaze Trading founded by Mr. Sanjeev Chhibber and Mr. Chetan Handa from New Delhi India with wide range of Healthcare, Personal care Products
9
Amway
Michigan, U.S.A.
Amway the biggest name in the field on MLM in world, co founded by Mr. Richard DeVos & Jay Van Andel